Welcome to the "Ženeva LUX" Hotel,
the most luxurious hotel in Šumadija.
Hotel Ženeva LUX, as a high-end hospitality establishment, is fully tailored to meet all of your needs and requirements.
We are located across from the PALACE OF JUSTICE, in a part of the city that is rapidly developing as a modern educational and administrative center. Nearby are the fair center, data center and colleges. We are 2 kilometers away from the city center.
Our luxurious suites will make your stay in Kragujevac unforgettable.
Their modern design and absolute comfort will provide you with the rest and relaxation.
There are single and double rooms available, which are in the system of intelligent rooms.
Each room is air conditioned, has TV, DVD etc.
We are proud to present the two restaurants: Superior and LUX.
Superior Restaurant is a favorite among all generations of people from Kragujevac, but also business people.
Weddings, first birthdays and business successes are celebrated in this restaurant, and thanks to excellent architectural solutions, it is possible to organize seminars, conferences and business annual events in this venue.
Superior Restaurant has the capacity to accommodate 650 people and to be divided into 2 or 3 smaller independent venues with partition sound panels, separate entrances – exits, bars and cloakrooms.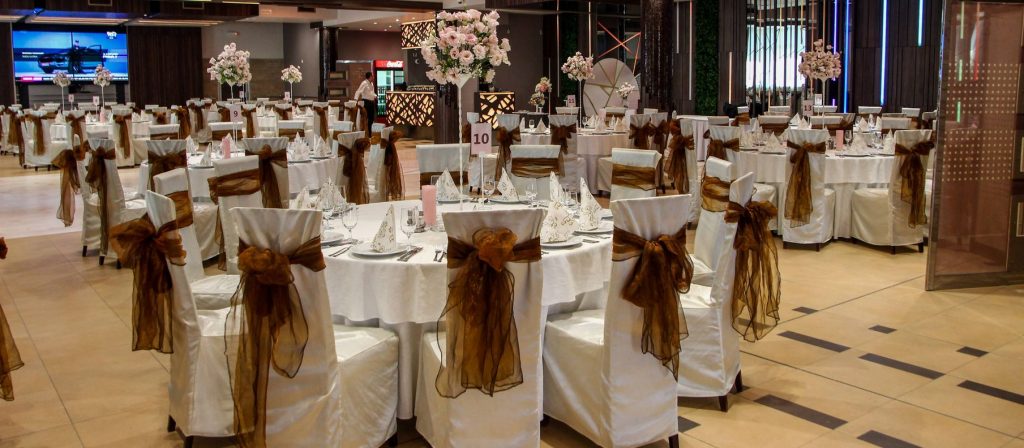 A restaurant that guests fall in love with at first sight.
With modern design and outstanding elegance, our LUX Restaurant is the first choice of all who want the most beautiful and modern celebration. 
Lux Restaurant is carefully decorated so that absolutely every corner can be like a fairytale, elegant and modern. The maximum capacity of this restaurant is up to 360 people.
Besides the most important celebrations, the Lux Restaurant can also be a place to organize your company annual events, seminars and other official gatherings.
ORGANIZATION OF ALL TYPES OF
EVENTS AND CELEBRATIONS
ORGANIZATION OF BUSINESS EVENTS, SEMINARS
CONFERENCES, LECTURES, FASHION EVENTS.
The venue for organization of business events of the ŽENEVA LUX hotel includes two multifunctional halls with up to 1000 seats.
The halls include modern technical equipment: LCD projectors and screens, flip chart, Wireless Internet, sound system, wireless and fixed microphones, laser pointers for presentations, LCD TV and DVD player, speech platforms, mounting stages.
Benefits and opportunities
HOTEL
Possibility of full board, overnight stay with breakfast, packed lunch.
LUX
Restaurant, capacity up to 360 people.
SUPERIOR
Celebration venue, capacity up to 650 people.